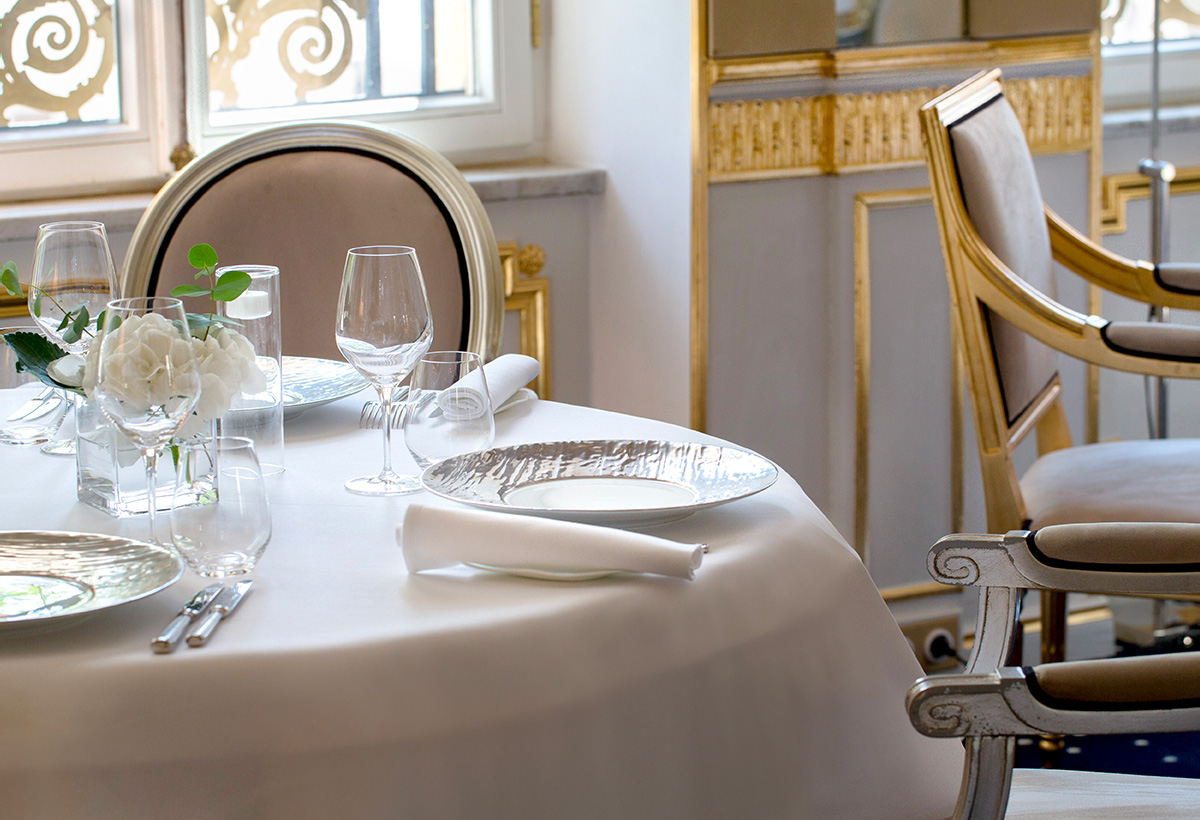 Sophistication and elegance
At La Cristallerie, where gold leaf and Art Nouveau stained glass windows create a very "Grand Siècle" atmosphere, it is a cuisine made of sincerity that is offered to you.
To this is added the precise and playful pairings of the Head Sommelier Grégory.
A melody inspired by the seasons and the products, a cuisine of the moment always favouring taste. As we meet with small producers, we make it a point of honour to select extremely fresh products.
This gastronomic stopover is located here, in the "Salon du Luxembourg".
Salon Baroque
With its splendid décor of authentic old woodwork, the Salon Baroque can be privatised to organise events up to 16 guests such as weddings, study days, business meals, end-of-year parties, etc.
We are at your disposal for the tailor-made elaboration of your event and to make it an unforgettable memory.
Salon Art Nouveau
The Art Nouveau Salon's original stained glass windows, overlooking the Place d'Armes, make it the ideal venue for your private events for up to 25 people.
Let your guests enjoy a tailor-made gastronomic experience.
Privatisation
Would you like to enjoy a unique experience with your loved ones?
Alone or in combination, our salons can be privatised at your convenience.
Our teams are at your disposal for the organisation of tailor-made events
sales@hotel-leplacedarmes.com
+352 27 47 37 301