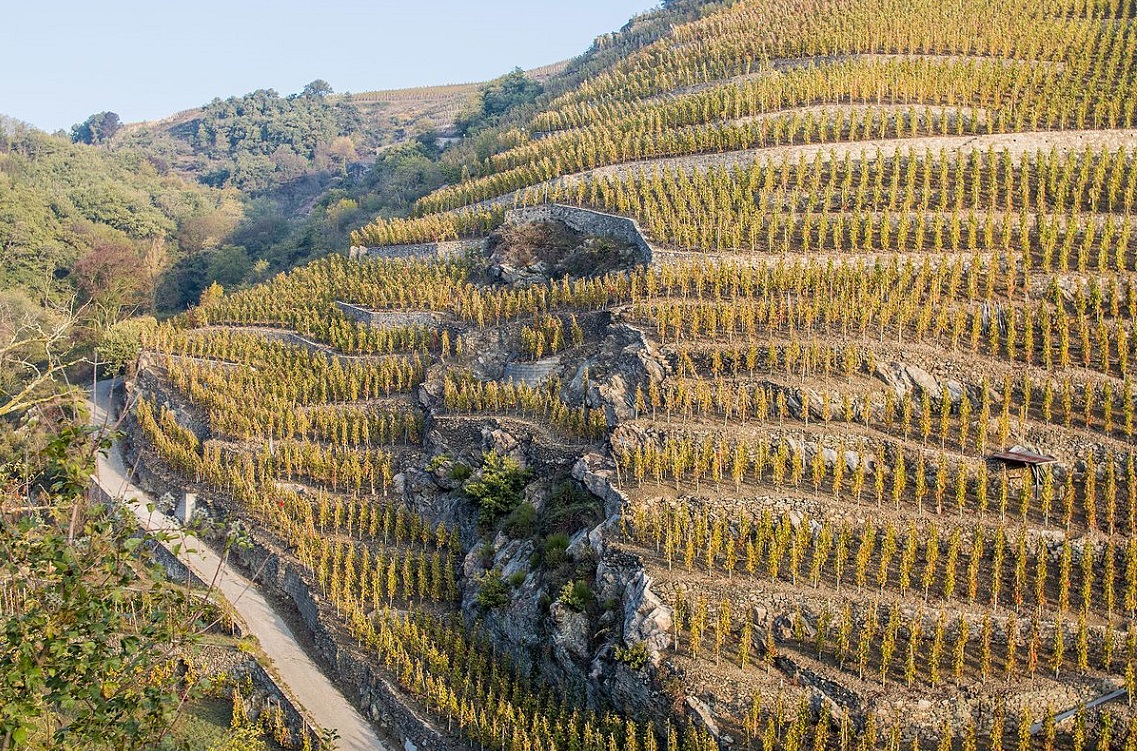 Olivier Schanne crush
Côte Rôtie - Grandes Places - Clusel Roch 2013
Get away from the big brands, dare to be authentic. A very successful 100% Syrah Côte Rôtie. The 80 year old vines, on 1 hectare, give a wine of a unique concentration and smoothness. Just over 3,000 bottles.
Aromas of black fruits, pepper and truffles. Power and elegance at the same time, a concentrate of happiness. To be tasted at 18° maximum, blind.
A great wine, to have absolutely in its cellar, for the beautiful occasions between friends.
Discovery of the moment
Montlouis sur Loire
Les Epinays
Domaine La Grange Tiphaine
A great white wine from the Loire, Montlouis is the wine of fine dining and the ideal companion for fine cuisine.
In the heart of the Touraine region, this wine, made from the Chenin Blanc grape variety, is made for pleasure, with a brilliant golden yellow colour and a fruity nose of pear, complex and powerful. A fat and harmonious mouth, with an elegant complexity and a remarkable length in the mouth.
To be enjoyed with classic French dishes revisited by Fabrice Salvador !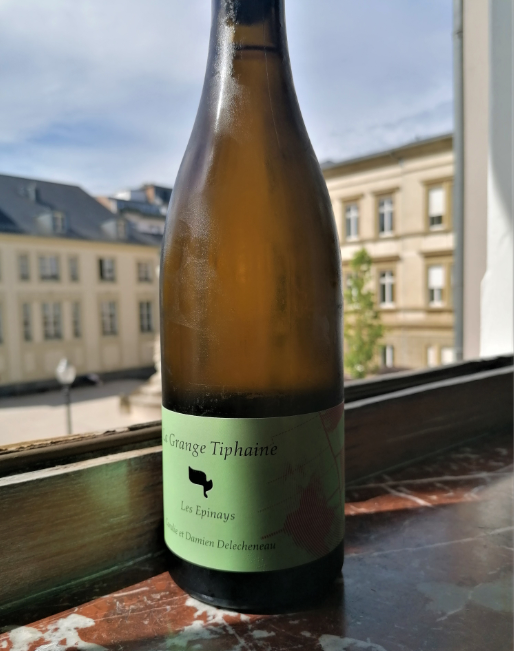 The Best Wine List
Press Award Explorator 2017
It was in the midst of a passionate and exciting "10x6" that the Explorator 2017 Press Awards took place. Halfway through the poignant speeches of these 10 inspiring entrepreneurs, France Clarinval Editor-in-Chief of the Explorator guide and master of ceremonies, then announced the nominees and winners.
Competing against two other restaurants, La Cristallerie was awarded the prize for Best Wine List. Congratulations to Olivier Schanne, Head Sommelier and Restaurant Manager.
Olivier Schanne named Sommelier of the year 2017
by Gault & Millau
Just a week after receiving the distinction of Best Wine List by the 2017 Explorator Press Awards, Olivier Schanne is named Sommelier of the Year 2017 in the Gault & Millau release. The good news continues, Le Café de Paris, a casual restaurant at the Hotel Le Place d'Armes, makes its first appearance in the Gault & Millau online guide with 1 toque and a score of 12/20. Le Plëss "one of the most chic Brasseries in the Capital" wins an additional toque with a score of 13/20 and La Cristallerie gets a third toque and keeps its score of 16/20. New this year is the website gaultmillau.lu which presents a selection of 80 restaurants in Luxembourg. The printed guide Belux will be available in bookshops on 7 November.